Poaching in Africa increasing and our natural heritage is being decimated. Why should you care and what can you do about it?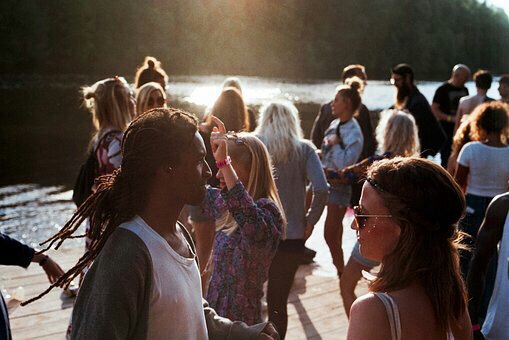 ABC News reports South Africa's Department of Environmental Affairs says 1,004 rhinos were killed in 2013, an increase of 336 animals over the prior year, and the highest number of deaths since the agency began recording the fatalities.
The recent spike reportedly marks a vast departure from prior years, as only 36 rhinos were killed by poachers during the entire 16-year period spanning 1990 to 2007.
Elephants too are under threat. There were about 10 million African elephants (Loxodonta africana) at the turn of the 20th century, but that number has fallen to half a million due to poaching and habitat loss, and the new figures show 22,000 were killed in 2012. While less than the record 25,000 deaths in 2011, the rate of killing compared to natural population growth means the largest animal on Earth could soon become extinct in local areas, conservationist warn.
The 'care factor' comes in when you think that one of the most important elements of natural beauty that make Africa what it is, could be gone in under 10 years.
Africa we need to do be doing alot more locally to save our natural habitats and wildlife.
The infographic below gives you a better picture of what we're up against as a continent.
Africa is home to the world's most iconic wildlife

What can you do about it?
1. Obviously, don't buy ivory or rhino horn
Or sell it, or wear it. New ivory is strictly banned, but antique ivory can be legally available for purchase. Ivory has traditionally been used for jewelry, billiard balls, pool cues, dominos, fans, piano keys and carved trinkets. Shunning antique ivory is a clear message to dealers that the material is not welcomed, and it's an easy way to show your solidarity with the elephants. The same message goes for rhino horn and the so called love potions made from them.
2. Support conservation efforts
If only we could all be Jane Goodall or Dian Fossey, and move to the jungle or plains and thoroughly dedicate our lives to wildlife. Alas, for most of us that's the stuff of daydreams. In the meantime, we can support the organizations that are actively committed to elephant preservation. There are many, but here are a few:
◦ International Elephant Foundation
◦ Elephant Care International
◦ The David Sheldrick Wildlife Trust
◦ African Wildlife Foundation
◦ Amboseli Elephant Research Project
3. Suggest and back any government and NGO led initiatives to educate the local people about poaching and protecting the animals in their locality from poachers
Conservation is a matter of educating the people who buy rhino horn: mainly the Vietnamese, but also the Chinese and many other Asian countries. Actors Bai Ling and Jackie Chan are among the Asian celebrities who have been enlisted to fight for the rhino, as has the basketball player Yao Ming. But unless demand is stopped, it's hard to see poaching coming to an end.
4. Visit and support parks, eco hotels and conservation areas that work with the locals
Ecotourism is growing in Africa, and so it should for it is one of the main ways for us to preserve our greatest tourist assets. According to Ecotourism Kenya, an organisation that promotes environmentally conscious practices in the tourism industry, eco hotels represent a growing sector there. To do your part to promote sustainability, stay at hotels committed to responsible waste management, the use of solar and wind energy, water conservation and cooperation with local communities.
5. Buy elephant-friendly coffee and wood
Coffee and timber crops are often grown in plantations that destroy elephant habitats. Make sure to buy Forest Stewardship Council (FSC) certified timber and certified fair trade coffee.
6. Be aware of the plight of Africa's captive animals
Historically, zoos and circuses have offered elephants/rhinos/lions a life of, basically, indentured servitude. Fortunately, the zoo industry is starting to wake up and is beginning to develop more animal-friendly environments, yet they have a long way to go. Circuses, even further. Make a difference by boycotting circuses that use animals, and by boycotting zoos that offer insufficient space to allow these wonderful animals to live in social groups, and where the management style doesn't allow them to be in control of their own lives.
7. Adopt an animal
Who wouldn't want to take home a cute elephant, protect it from the bad guys, and raise it as their own? OK, so that's not quite realistic, but there are any number of organizations that offer wild animal adoptions so that you get cute pictures of "your" elephant or rhino , and they get currency to fund their conservation efforts. World Wildlife Foundation, World Animal Foundation, Born Free, Defenders of Wildlife and the David Sheldrick Wildlife Trust all have adoption programs and are good places to start looking for that special pachyderm.
8. Get involved with Roots & Shoots
Founded in 1991 by Dr. Jane Goodall and a group of Tanzanian students, Roots & Shoots is a youth program created to incite positive change. There are hundreds of thousands of kids in more than 120 countries in the Roots & Shoots network, all working to create a better world. It's a great way to get youth involved in conservation and pursue careers to help elephants and other wildlife.
References/Sources:
1. The Guardian – http://www.theguardian.com/environment
2. The Mother Nature Network – http://www.mnn.com/earth-matters
3. Africa Wildlife Foundation – http://www.awf.org